Treating Acute Diseases
Are you living with an acute disease? Acute diseases develop suddenly and last a short time, often only a few days or weeks. Chronic diseases develop slowly and may worsen over time. Finding out that you have an acute disease can be very hard. It can also disrupt your life. We offer evaluation and treatment for a wide range of acute diseases.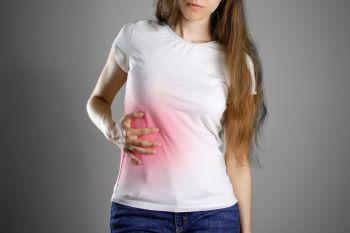 Types of Acute Diseases
Examples of acute conditions include the common cold, flu, broken bones, burns, respiratory infection, bronchitis, and strep throat. Many acute diseases may go away on their own, or can be treated with medications. There are some acute illnesses, however, that produce life-threatening symptoms. These include: asthma attack, heart attack, appendicitis, pneumonia, or organ failure. Serious acute conditions require urgent medical care. If you suspect you may have a severe acute diseases, it's important that you call 911 or go to an emergency room.
Causes of Acute Diseases
Acute diseases are often caused by an infection or a virus, but can also be caused by an injury resulting from an automobile accident or a fall, or by the misuse of medications or drugs. Chronic diseases are often caused by unhealthy behaviors that increase the risk of diseases such as smoking, lack of exercise, poor nutrition, or excessive alcohol use. As people age, they are more likely to develop one or more chronic illnesses.
Symptoms of Acute Diseases
The symptoms of an acute disease can include sore throat, fever, cough, sneezing, earache, diarrhea, nausea, runny nose, and headache. Through a physical examination and identifying your symptoms, our doctor can provide a diagnosis and treatment plan to care for your acute disease. Any disease with serious symptoms warrants a visit to a doctor as soon as possible. Even harmless symptoms should be evaluated if they worsen or persist.
Treating Acute Diseases
Our doctors diagnose and treat all types of acute diseases, providing the most appropriate care for you. Treatment for acute illnesses aims at providing fast relief from discomfort, or reducing the severity of symptoms. We offer a number of acute diseases treatments to the patients we serve. By seeking treatment for your acute disease quickly, you lessen the chance for further complications and long-term health issues.
Ready to take charge of your health? You need to take control! Call our office right now to schedule an appointment. We will help you heal your illness once and for all. We can provide all the relief you need, with relatively little hassle or expense. You will experience exemplary service and state-of-the-art care at our office.