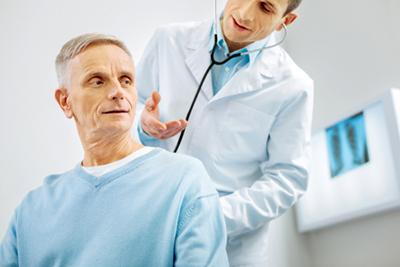 Learn more about osteopathic medicine and how it focuses on prevention.
Many people only turn to doctors once issues have arisen, but what if you took a preventive approach to your health? It's not such a ridiculous notion. Just as you go to a regular doctor once a year for bloodwork and a routine checkup, you can also turn to an osteopathic doctor not just to treat illnesses and chronic pain but also to prevent these problems from happening in the first place. Here's how osteopathic medicine can help you on your journey to disease and injury prevention.
Osteopaths Are Medical Doctors
Many people liken osteopaths to chiropractors or naturopaths but they are certainly different. After all, an osteopath is a medical professional that underwent the same schooling and training as a doctor but they also received additional training to be able to specifically address and treat a wide range of conditions, diseases and injuries that impact the musculoskeletal system.
Yes, osteopaths can prescribe medications, run diagnostic testing and even prescribe medication, but you'll find that they take a whole-body approach to care that involves drug-free and non-invasive treatment options. Of course, osteopaths can also be instrumental in preventing problems in the first place.
Prevention is Important to Osteopaths
Osteopaths also take a preventive approach to care, which means that they can provide you with a wide range of recommendations to prevent injuries and health problems from happening now and in the future. They can perform diagnostic screenings including bloodwork to check blood sugar and cholesterol levels. They can even help you quit smoking and provide recommendations to improve your lifestyle for better health and wellbeing.
You don't have to be sick or in pain to benefit from seeing an osteopath. Visiting an osteopath before health problems occur is the best thing you can do for your health.
Experience Whole-Body Care
An osteopath takes a unique approach to care that you won't find with other doctors. An osteopathic physician manipulates the musculoskeletal system to ensure that everything functions together properly as a whole. Even if you aren't dealing with problems, you can still turn to an osteopath for manipulative therapy sessions to make sure that your body, as a whole, is functioning at its best. For example, lower back pain may have nothing to do with your back at all, but rather tightness in the calf muscles. An osteopath can detect this calf tightness and manipulate the muscle and tissue in the calves to release them and improve your back pain.
Regular osteopathic manipulative therapy can realign the spine, prevent stiffness and impingement and support a healthy range of motion. Along with manipulation therapy, an osteopath can also discuss ways to improve your current lifestyle to improve your health, wellbeing and quality of life.
Osteopathic medicine is a safe, effective solution for individuals of all ages, backgrounds and lifestyles. If you'd like to maintain good health, an osteopathic doctor could be the ideal physician to provide you with the preventive care you need for your body and mind to function at their best.